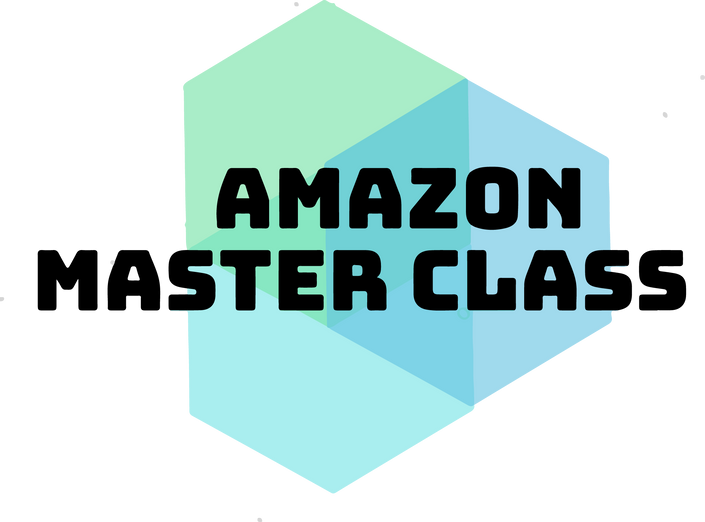 Amazon Master Class
The only start to finish course that teaches you how to create a brand, launch it on Amazon & begin the journey to mastering the world of Amazon and Ecommerce.
Amazon Master Class
The handbook for creating a full-time income by *simply* building a brand and selling products on Amazon.
Wait.
Before going any further, read this satisfied review by someone who's been learning the strategies behind building a successful brand on Amazon FBA and taking action:
"As soon as I bought the course and started watching, I couldn't stop. It was engaging content, filled to the brim with action based information that brings you behind the scenes of how Amazon FBA truly works. I consumed the course twice over, taking copious amounts of notes. I am now happy to say that I bought my first product after using the in depth research and testing techniques learned from Asad's course. This would never have been possible without Asad and the wealth of information I gained from his course. And as a result of the purchase, he has been someone I can reach out to via phone, email and twitter which has been a tremendous bonus. I look forward now to great success in 2019 as a seller on Amazon. And if you purchase any of his teaching tools and put in the work, you can be the next one on their way to dominating the e-commerce market."
- Sarah P.
Whether you're interested in creating a small side business to supplement your income, or creating a full time income on Amazon:
The principles taught in this course can help you reach your end goal in FAST.
Imagine your life after you have created a profitable brand on Amazon.
You wake up in the morning after a deep nights rest.
There's no signs of stress from upcoming rent payments and work deadlines.
You feel amazing.
You walk outside your villa into the warm ocean air, filling your lungs with the salty taste of success.
Breakfast is brought to your door and you look at the orders that came in last night while you sip your freshly squeezed orange juice. The feeling is euphoric every time. You still can't believe that people would buy from you. But they often do, and now you are free.
Freedom.
Now, are you going to let that vision fade away slowly…
Or are you going to take your first step towards it. And build your own business based on proven strategies, with the help and guidance of yours truly?
Hey everyone,
My name's Asad and I wasn't always know as the "Amazon FBA Guy."
In fact, it took me years to get to this point. But, I finally made it to what I have now.
Financial freedom, location freedom, and time freedom.
All because I started using the techniques and strategies that will be available to you from day one, inside the Amazon Mastery Course.
With the information inside the course paired with consistent action, you will be able to:
Create a side income that looks more like a full-time income
Create a full time income that makes your neighbors wonder what you're actually selling. (No, it's not "pure" and its not from Colombia)
Say goodbye to your boring, life sucking 9-5
Say hello to locational freedom, and travel wherever your heart desires
End the constant stress of oncoming bills, debt and student loans
Lose your fears about the unexpected problems life can hand you
Help the people in your life who need it
And more importantly, stop watching as life passes you by as you sit behind your desk for days on end, wondering when the next success story is going to be your success story...
News Flash
You will never find success if you do not take action.
Whether it's through Amazon FBA, dropshipping, creating a brand...Nobody is going to do it for you.
So, why not make it easier on yourself?
That's EXACTLY why I created the Amazon Mastery Course. It gives you the fastest, easiest route to success when you take action.
It removes all the guesswork, answers all of the beginner questions, and simplifies the entire process.
But don't just take my word for it. Listen to _____, a satisfied investor in themselves:
"This is an excellent course! It is very practical and informative. I have been watching and learning from everyone on Twitter and trying to find out how I want to start my ecom career, but Asad's course really stuck with me. And with Amazon taking care of selling and shipping. I have free time to find more products using the proven blueprint Asad uses himself.
Thank you so much Asad for this wonderful content."
- Aisha C

Today is the day you finally take action
So stop scrolling endlessly through twitter, picking up bits and pieces, crumbs of information.
Stop watching those 10 minute youtube videos that hint at the answers, but leave you guessing at what you really need to be successful.
Stop wondering what life would be like if you tripled your income.
Just take action by using the proven techniques and strategies that will catapult you to success before you can spell Amazon Mastery Course!
In the extensive, value-packed course you will find:
Video modules and resources that will take the guesswork out of building a successful brand on Amazon.
My personal product research and testing strategy to find a winning product
The best way to source your product
The safest method for finding suppliers and factories
How to launch your product on Amazon
How to plan for long term success on Amazon
The guidance to deal with an ever changing marketplace and product ecosystem.
Everything you need to launch a successful brand on Amazon while allowing enough room for you to use your own creativity to find a solution.
My contact information, to personally reach out and ask me anything else you wish to know about building a brand on Amazon.
An evergreen course, meaning new video content will continually be added to the course at no extra cost to you.
So, so much more
A lifetime worth of value. Giving you all the tools needed to achieve financial, locational and time freedom.

Did you notice one theme while reading this? One sentence? One word?
Sheesh, if you ask me….it was: TAKE ACTION.
And that is what I'm here to help you do. Take ruthless action towards your goals daily.
Don't leave your future self wishing you did more. Give yourself the best chance to succeed, because really, you deserve all the success in the world.
But...success only comes to those who take action.
If you're ready to take ruthless action to creating a 6-figure Amazon FBA brand, click the big green ENROLL button right now to begin your Amazon FBA journey!
You're future happiness depends on it.
Best
Asad
P.S. If you're stuck still in the online biz world...you see people flipping profits...you see people driving fancy cars...thats OK.
We all start somewhere.
Let's make that place here and follow a proven strategy to transform your life.
$997 is a bargain for this bad boy. I know I won't keep the price down here very long.
Course Curriculum
Introduction - Early Game I
Available in days
days after you enroll
Product Research - Early Game II
Available in days
days after you enroll
Sourcing Products - Early Game III
Available in days
days after you enroll
Your Instructor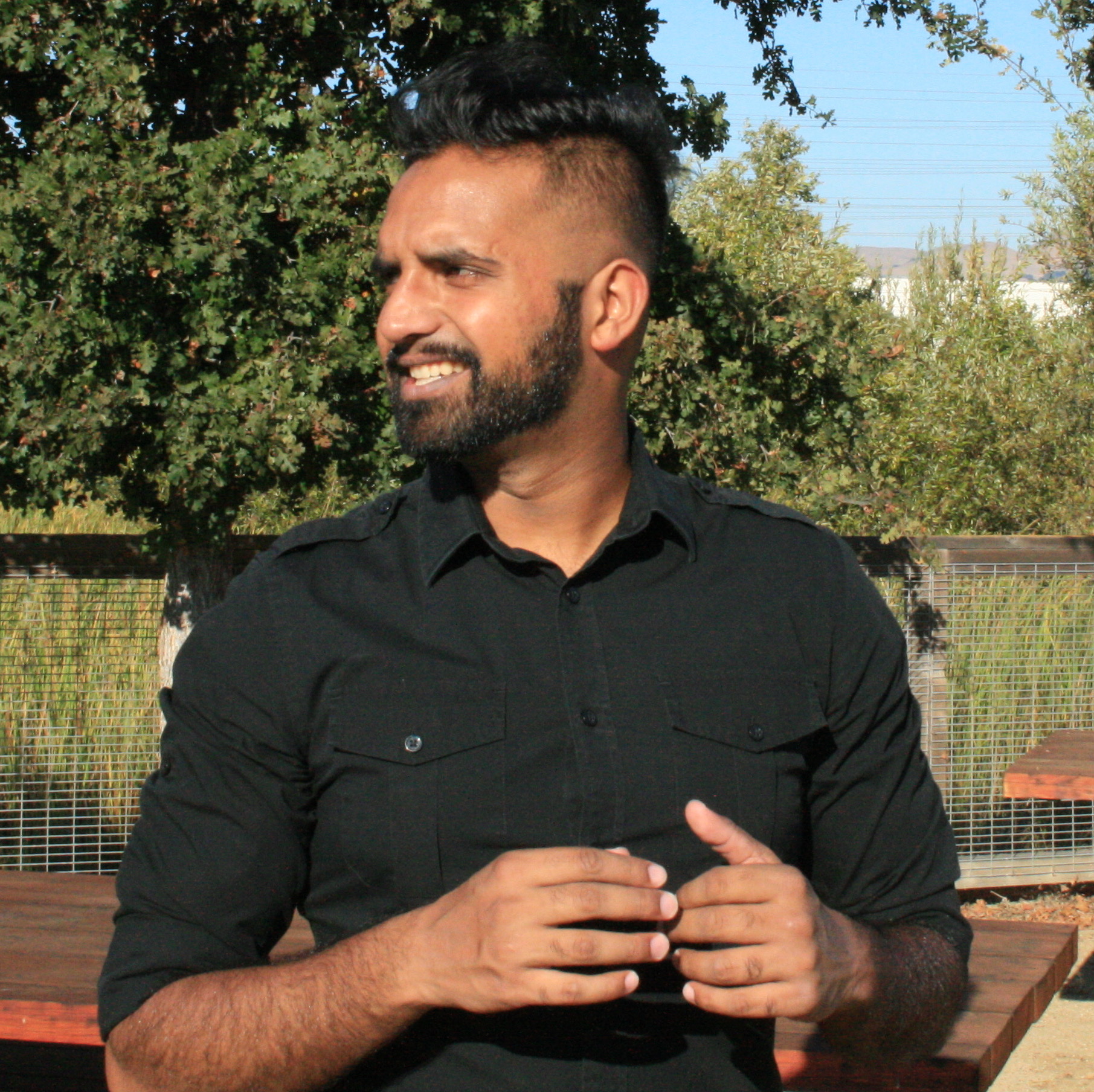 Hi, my name is Asad.
I began working at a young age and quickly realized that working for someone else wouldn't work for me long term. I began starting businesses and learning the game of entrepreneurship. This allowed me to pay my way through college and now it allows me to live comfortably and help support my family.

When I first started, it was a lonely road and I know I wouldn't have made it this far if I didn't have some great mentors to help me along the way which is why I decided to help others learn the same way that I did.
You determine your own financial goals. I'm here to help you reach them and understand that you don't need to be financially stressed and worried about how to pay bills. You can learn Ecommerce to work for yourself or add an income to allow you to live comfortably.
Frequently Asked Questions
When does the course start and finish?
The course starts now and never ends! It is a completely self-paced online course - you decide when you start and when you finish.
How long do I have access to the course?
How does lifetime access sound? After enrolling, you have unlimited access to this course for as long as you like - across any and all devices you own.
What is your refund policy?
I don't offer refunds on my courses. You might be asking why that is. It's mostly because I know that the value of the course is worth way more than what I'm charging. You can take the course and if you put in the work, you'll make your money back with your first order.